Quality and organic CBD products are not easy to come by. The manufacturing and selling of cannabidiol aren't well regulated. Which means that some of the products that are available in the market are of low quality. However, there is one brand that has managed to stay ahead by producing high-quality and effective CBD products. Fab CBD not only sells topicals, chews, or oil drops that contain CBD but also seeks to educate users.
The brand's mission is to pioneer a new generation of people who live based on preventative healthcare lifestyle. But how do they plan to do this? Well, by using science, innovative technology as well as quality organic hemp to create effective CBD products. This article review explores different types of FabCBD products including pros and cons.
Introduction to Fab CBD
Fab CBD is a brand that has been in the health and fitness as well as pharmaceuticals market for more than 25 years. The company, whose founder is Josh, is renowned for manufacturing and selling desirable and user-friendly CBD products.  Fab CBD specializes in three categories of CBD products and below is their explanation.
Products of Fab CBD
Fab CBD products are popular among consumers for their high-quality properties and effectiveness. They are cost-effective and come in a variety of measurements (level of strength) and flavors. The products contain soothing botanical extracts, antioxidants, and vitamins minus harmful additives. The products include:
Fab CBD Oil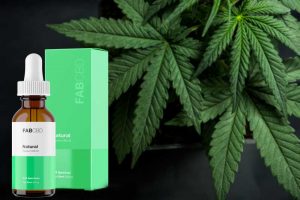 The premium CBD oil drops are formulated by experienced experts in the health and fitness sector. After analyzing the wellness sector and working with different pharmaceutical companies, FabCBD perfectly understands what people need. The CBD Oil drops are of the highest quality and suitable for easing pain and relieving anxiety as well as stress. The oil drops are found in four different levels of strength: the 150 mg bottle that costs $39, 300 mg for $59, 600 mg for $79, and 1200 mg $129.
To cater to different user preferences, this supplement is available in three types of flavors: natural, citrus, and mint. If your sleep cycle is bad, you suffer from constant inflammation, can't manage everyday stress or anxiety, and or you are suffering from joint pains, then right here is the CBD product that you need. Fab CBD Oil drops are made from organic hemp which is grown chemically-free in Colorado.
Fab CBD Chews
These tasty and all-natural chews that contain organic ingredients. They are 100 percent THC-free and as per the manufacturer claims, they are also vegan-friendly. The high-quality nature of these chews suggests that CBD isolate is the main ingredient that's used to formulate them and not the full spectrum oil.
These Non-GMO chews are great remedies for treating stress, promoting a healthier sleep cycle, and easing anxiety by enhancing the feeling of calmness. Each chew has a 25 mg strength and every jar has different types of fruit flavors. This helps to minimize the chances of boredom.
The main ingredients used to make the chews include organic corn syrup, pectin sodium citrate, and ascorbic acid, added colors, (such as turmeric, red fruit juice, and grape juice concentrate) natural flavors, and organic evaporated cane juice. They are great for your daily on-the-go needs including post-workout recovery, snacks, and pain relief. What makes them effective is the unique combination of flavonoids, terpenes, and cannabinoids. These edibles are sold in tubs that measure 750 mg and each one of them costs $59.
Fab CBD Muscle and Joint Topical Cream
It's the best topical CBD product in the market right now. Fab CBD Muscle and Joint Topical contains 600 mg cannabidiol in addition to blood orange extract, vitamin E, and coconut oil. The topical application offers localized or targeted pain relief in specific areas. According to the manufacturer, this cannabinoid product is more effective compared to opioid pain killers. In addition to that, it revitalizes and nurtures the skin, giving it a vibrant youthful appearance.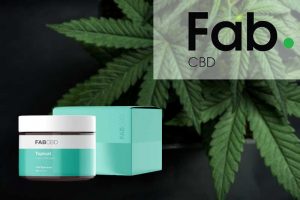 This topical comes in fresh scents of chamomile, blood orange extract, and cinnamon. Other ingredients which are found in the Full spectrum muscle and joint cream are coconut oil, cocoa butter, olive oil, citric acid, and distilled water.
Note: topical creams are among the most effective CBD products that provide users with an almost instant effect. This is because they don't need to undergo digestion or get absorbed into the bloodstream. They work on deep on the tissues, offering a targeted benefit.
Why are Fab CBD Products Highly-Effective?
This brand uses 100 percent organically grown hemp that's cultivated in Colorado. This place rated among the best places to grow hemp in the US. FabCBD's main mission is to provide people with effective preventative healthcare lifestyle. The THC-Free products are vegan-friendly and Non-GMO hence different types of people can use them. Another crucial aspect that attracts buyers is the 3rd party lab tests which are usually done by ProVerde laboratories.
Where to Buy Fab CBD Products
The negative aspect of the health and wellness industry is that it's widely unregulated. Lack of proper legal systems means that some products are below standards. The best place to buy Fab CBD products is by logging to Fab's official website (https://fabcbd.com/products/). All the products are currently on sale with 10 percent off on orders. This means that you can purchase CBD Oil, chews, and topical at cheaper prices.
Pros of Products
As one of the top-rated CBD products in the market, purchasing FabCBD products guarantees you value for money. The premium hemp-based supplement has effective ingredients and some of the advantages of purchasing them include:
Non-GMO and Organic
According to FabCBD, the source of hemp that's used to make these products is GMO-free and organically grown. The main base of the chews is isolated while the oil drops are made up of full spectrum hemp extracts.
Safe Extraction Process
CO2 extraction is used to processed these products. This method of extraction is one of the most environmentally-friendly and cleanest ways to process CBD-based products. Note that CO2 extraction doesn't leave heavy metals or traces of solvents in the finished product.
Third-Party Testing
If you want to get the pesticide report or the cannabinoid spectrum analysis before purchasing FabCBD products, that information is available online. The lab reports done by ProVerde lab indicate that these products have zero pesticides and are 100 percent organic. Additionally, they have terpenes. Note that the chews lack THC while the topicals and oil drops are full spectrum.
Vegan-friendly Gummies
There is a wide variety of CBD products but most of them contain gelatin which isn't suitable for vegans. FabCBD is keen on producing CBD products which all types of dieters can use. These gummies even have a fruit flavor.
Cons of Products
As much as this brand is one of the top-rated in the medical marijuana industry, there are still some downsides. This could be either be because of the type of spectrum used, vital company information and also the cost of the products.
Narrow Spectrum
FabCBD Oil drops and the topicals do not contain the fullest spectrum. Evidence from 3rd party lab test results indicates that the type of spectrum used by this brand is narrow unlike other high-quality CBD products from other brands.
Scarce Company Details
There is relatively scarce information regarding the manufacturer on their official website. Although there is a physical address indicating the company's location in the US and the UK, there is very little information regarding the key staff members and the brand's history.
Quite Expensive
FabCBD products are among the top-rated in the market. they are quite expensive than other brands in the market. Cost of FabCBD products is higher than other products on the basis of per mg.
Generally, FabCBD products have received positive customer reviews. The vegan-friendly edibles, full spectrum topicals, and oil drops have proved to be hit by different users. The use of premium organic hemp means that these products have minimal health effects. Prescribed dosing is recommended to avoid overdosing.
Final Thoughts
Should people buy FabCBD products? Yes, they should. Looking at the information outlined above, then these products are definitely worth it. If you are looking for something to cure your pain and anxiety, then you should try the oil drops. The topical products are great for localized types of pain such as joint or muscle pain and they deliver effective results within a few hours. Besides that, they smell great and people can use them to treat dermatological conditions such as skin rash, acne scars, etc. For those who are looking for versatile CBD edibles for snacking, stress or anxiety relievers, and sleep enhancers, FabCBD chews should be your first choice.
References
https://cbdoilgeek.com/fab-cbd-review/
https://nccih.nih.gov/health/marijuana
https://www.cancer.gov/about-cancer/treatment/cam/patient/cannabis-pdq
http://health.wusf.usf.edu/post/anxiety-relief-without-high-new-studies-cbd-cannabis-extract#stream/0