There is widespread use of CBD Oil currently. This compound is said to have a lot of health benefits. There are multiple success stories which indicated that this cannabis extract has many health benefits especially when it comes to treating chronic diseases. While the modern type of medication has proved to a breakthrough in treating diseases that were previously regarded as terminal, not all diseases have remedies. It's for this reason that some people have turned to plant-based and all-natural therapy. This article gives a brief CBD review, and its effectiveness.
What is CBD Oil?
This is a pure and naturally occurring cannabinoid compound that's found in the cannabis plant. Although marijuana has a lot of cannabinoids which include CBG, CBC, THCV, and others, not all of them have the medical benefits that CBD has. Note that CBD and THC compounds are responsible for almost 90 percent of the cannabinoid compounds that are found in the marijuana plant.
Because of this, both THC and CBD are regarded as the most active and most important components of marijuana. But all these are based on the positive effects that they have on the human body. Although these two compounds are great when they work together, they don't function in the same way. In fact, their effects are completely different. You will understand this later on the differences about CBD and THC.
How CBD Oil Works
This cannabinoid works by interacting with the endocannabinoid system. CBD has receptors which bind themselves to the endocannabinoid receptors i.e. CB1 and the CB2 receptors. Note that the CB1 receptors are found in the central nervous system and the brain. CB2 are highly concentrated in the immune system and the organ tissues.
Normally, the endocannabinoid is responsible for homeostasis. However, CBD disrupts the receptor and the endocannabinoid ratio, changing any malfunctions. Note that diseases usually disrupt how the body functions by causing organ infections and tissue inflammation. CBD helps to effectively restore the natural state of the receptor-cannabinoid ratio.
THC vs CBD: Main differences
Though THC and CBD are obtained from cannabis, the way they work when they are consumed is very different. THC is a compound that has psychoactive effects. It alters the way the mind functions by creating a feeling of highness. THC is mainly used for entertainment because of its euphoric effect. Meanwhile, CBD does not have psychoactive properties. It has some anti-inflammatories effects as well as elements which help to reduce symptoms of stress, anxiety, depression, and other medical conditions.
CBD Oil Benefits
Is the use of CBD effective and safe? CBD is a non-intoxicating type of marijuana extract. It has been credited to have a lot of medical problems, ranging from anxiety, and sleeplessness to epilepsy. Cannabidiol is usually extracted from the buds or flowers of the hemp or marijuana plant. But what is its effectiveness when it comes to treating certain medical conditions?
CBD and Epilepsy
There is numerous scientific evidence which supports the use of CBD to treat epilepsy. Pure CBD Oil has high amounts of cannabidiol which is purported to be effective in treating epilepsy. The FDA's advisory panel has approved the use of CBD Hemp Oil to treat this disease. According to them, the medication which is known as epidiolex can be used treat two types of childhood epilepsy which are very rare. Epidiolex contains pure CBD oil. During various controlled -clinical trials, this drug had the ability to reduce seizure in patients with the Lennox-Gastaut and Dravet syndromes. Overall, CBD can also be used to treat other mental disorders such as Alzheimer's, Depression etc. It causes a change in the abnormalities of the brain chemistry, leading to normal psychological responses.
Pain Relief
CBD Hemp oil review shows that this compound is highly effective in providing pain relief. CBD has anti-inflammatory properties and it's also used as a neuroprotectant. Its extraordinary benefits especially when it comes to treating inflammations means that it can be used to treat various disorders as well as medical problems. CBD Hemp Oil can be used to treat conditions such as chronic pain, diabetes, multiple sclerosis, cancer, and many others. Overall, it has shown an excellent and positive response in the above-mentioned cases.
Anxiety
This is one of the most popular compounds that can be used to treat anxiety disorders. There are numerous published reports which show that organic CBD oil helps to provide a soothing and a calming effect. It helps to calm down the nerves and give you a relaxing feeling. Learn more about how CBD oil can treat anxiety by following this link
Type 1 Diabetes Treatment
There are reports which indicate that CBD compound can be used to treat symptoms which are associated with the onset of diabetes. The administration of the CBD oil for conditions such as obesity, insulin resistance, inflammation, and glucose regulation all posted a positive response.
Drug Addiction
Evidence from research shows that CBD can be used to wean people off certain addictive substances. It helps to reduce addiction withdrawals from tobacco, alcohol, opiates, and pharmaceutical drugs. When CBD is used as a therapy, it becomes easy for addicts to overcome their problem. Although its properties in regards to anti-addictiveness is still not yet known, it has properties in restoring dopamine and serotonin, which form part of the complex drug addiction physiology.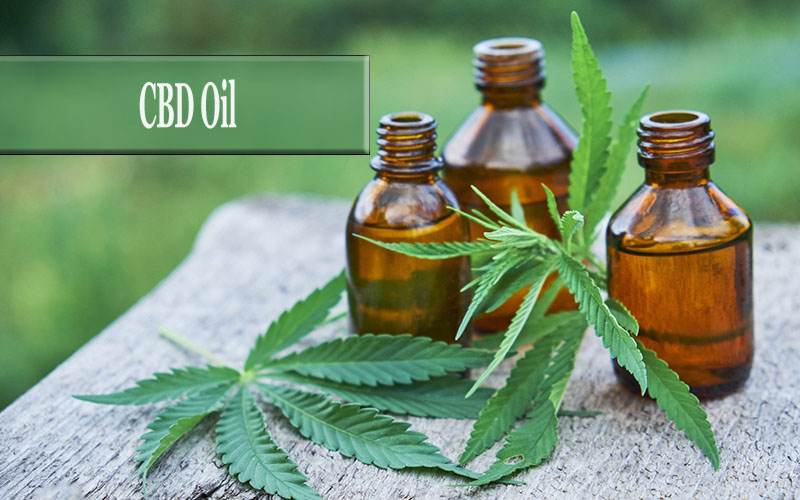 Is CBD Oil Illegal?
DEA has classified all marijuana products as the Schedule I substances. However, there are reports which indicate that DEA will classify Epidiolex as a Schedue5 drug in the Controlled Substances Act. This category is the least restrictive in terms of drugs classification. Although experts expected that DEA will reschedule th1e entire category of CBD products, the organization will only support the use of legitimate products which have been approved by the FDA. This means that if a CBD product isn't Epidiolex, then it's a Schedule I substance which have been banned by feds.
However, if the use of CBD Hemp Oil products in your state is legal, then it means that you have a clear pass. Note that the use of industrial hemp has been legalized in all the states which means that you can use any CBD product that's formulated using industrial hemp.
CBD Regulation
A concerning factor about the use of CBD is the lack of a regulation board. Note that the use of marijuana isn't approved by the FDA which means that marijuana extracts like CBD can't be regulated. However, different states are rushing to implement measures and put regulations in place to allow the use of CBD oil.
A research that was conducted in 2017 showed that almost 70 percent of the CBD products on the market didn't have the marijuana content indicated on the label. Around 25 percent of them had too much CBD while about 45 percent of them had very little CBD content. This means that people who eventually suffer for lack of proper regulation are the consumers.
How to Use CBD Oil
The best thing about CBD is its versatility and simplicity when it comes to its use. There are various ways of taking CBD and this usually affects how long a person can experience its benefits. Most people, particularly children are normally given CBD oil orally. This is done by taking tablets, pills, or edibles such as CBD gummies, cookies, candies etc. There is also a sublingual application where you place the CBD drops under the tongue from where they'll be absorbed into the bloodstream. CBD can be taken as an e-liquid, through vape pens. There are also topical which are in form of lotions, salves, and creams.
CBD Side Effects
The use of marijuana isn't going to slow down anytime soon. The CBD compound is a well-tolerated substance and it is considered as safe, it may cause serious adverse reactions. However, from the comprehensive CBD oil review, some of the side effects which are noted as a result of CBD include:
Fatigue
Change in appetite
Diarrhoea
Before you begin using a CBD oil product, first discuss it with your medical provider to determine the safety of the product and to avoid harmful reactions and interactions.
Final Thoughts
CBD Oil review has shown that CBD Hemp oil is a safe, wonderful and highly effective compound which has a lot of therapeutic effects. It's used by a wide group of people more than before and it's expected to be legalized in more countries. The use of CBD is gaining momentum. There are numerous clinical research studies which are being conducted on this cannabis compound. This means that people should expect new and better therapeutic benefits of CBD. It provides a safe and natural alternative to pain especially for diseases which don't have remedy e.g. cancer. There is still much to be learned about the safety and the efficacy of this compound. Overall, it is a powerful and one of the best natural remedies in treating various health issues.