What is CBD Oil?
CBD oil has been used for its therapeutic properties around the world for centuries, mostly extracted from the cannabis plant. CBD, known as cannabidiol (pronounced Can-a-bi-DYE-ol), is a plant molecule present in both the Cannabis and Hemp plants. Discovered in 1940, Cannabidiol is one of more than 130 Phytocannabinoids present in the Hemp plant, known for its health-building properties.
While they both belong to the same genus and species Cannabis Sativa, CBD oil extracted from hemp has no mind-altering effect on humans or animals. This is due to it only containing a minuscule amount of the psychoactive compound THC (delta-9 tetrahydrocannabinol). Cannabis, however, yields much higher levels of THC which is the psychoactive, mind-altering element that gets you 'high'.
It is interesting to note that CBD and THC are of the same species and even share the same molecular formula, C21H30O2 (21 atoms of Carbon; 30 atoms of Hydrogen and 2 atoms of Oxygen). They also share almost identical molecular masses (molecules, atoms, and electrons); 314.469 g/mol and 314.464 g/mol, respectively.
Before you get too concerned about these 'too close for comfort' similarities, always remember the main difference is in the THC content. CBD oil extracted from hemp contains 0.03% THC (or even less) while cannabis contains any amount from 3% THC and higher.
How Does CBD Oil Work?
The mid-1990s will always be remembered for a major breakthrough in medical science when scientists accidentally discovered the human Endocannabinoid system (ECS) while studying the therapeutic benefits of CBD oil in the human body.
Let's first understand the word 'Endocannabinoid':  'Cannabinoid' comes from cannabis (plant species) and Endo comes from endogenous, meaning something that is organically produced inside the body. Hence endocannabinoid refers to a cannabis-like substance that is naturally produced in the human body.
The Endocannabinoid System (ECS) consists of 3 (three) components:
Endocannabinoids.
Enzymes that assist in breaking down endocannabinoids and cannabinoids
Receptors (CB1 and CB2) that are found in your nervous system and throughout your body.
CB1 is found in the central nervous system (your brain and the nerves of the spinal cord)
CB2 is in the bone marrow, brainstem, pancreas, liver, digestive system, and periphery organs.
(these three parts function naturally in the body in the absence of CBD or any other stimulant).
Endocannabinoid receptors are part of the endocannabinoid system which is a molecular system involved in regulating the balance in some major processes occurring in the body. This includes the body's immune response, sleep, metabolism, appetite, memory, pain-sensation, mood, and overall communication between cells.
How Does CBD Oil Support the Endocannabinoid System?
CBD oil does not interact directly with the CB1 and CB2 receptors but seems to firstly, prevent the breakdown of the cannabinoids by a certain enzyme. and secondly, it stimulates the endocannabinoid system into producing its own cannabinoids.
To sum up, the Endocannabinoid system appears to be a conduit between the body and the mind. Though more studies need to be conducted, we are beginning to understand that the ECS acts as a conduit that connects brain activity with physical health conditions and various diseases.
Hence, CBD oil becomes essential to support the endocannabinoid system to restore harmony in the body when the body's naturally produced cannabinoids are in short supply. Once the endocannabinoids have fulfilled their purpose in restoring the balance in that particular part of the body, specified enzymes will then break down the rest of the endocannabinoids so that it doesn't do too much 'restoration' and upset the delicate balance that had just been effected.
You see everything in the Endocannabinoid system with the support of CBD oil, work together in a precise manner to bring the body's systems into a state of homeostasis. Perfect!
Is CBD Oil Good for Pain Management?
According to studies conducted by the Institute of Medicine (IOM), more than one hundred million (100 Million) Americans are living with chronic pain annually. Causes of persistent pain are varied. It can range from external and internal injuries, infections, inflammation, digestive disturbances, and irritable bowel syndrome, degeneration of bones and muscles, headaches and migraines, and various cancers, amongst others.
Unfortunately, opioids do not address the root cause of the pain and only provide temporary relief. This is what has led to many people getting addicted as they take opioids numerous times throughout the day. People would rather risk addiction to opioids than to live with the debilitating effects of pain and constant discomfort slowly whittling away at their quality of life. Millions of deaths as a result of drug overdose occur each year according to the US Centers for Disease Control and Prevention (CDC).
CBD oil has been known for its therapeutic and pain relief benefits for many centuries. Scientific studies into this phenomenon are slowly gaining momentum since the passage of the 2018 Farm Bill, legalizing controlled CBD (with 0.03% THC content). However, anecdotal evidence from people who have successfully used CBD oil for pain and other chronic ailments has proved its efficacy in treating pain and many other chronic health conditions.
Endocannabinoid System (ECS)
Let's go back to the Endocannabinoid System (ECS) known to restore the body's natural balance. Researchers have now come to believe, that the ECS is reliant to a great extent on CBD to interact with endocannabinoid receptors (neurotransmitters) present in the brain and immune system.
When chemical signals from various stimuli are received by these receptors, the cells will respond according to the information received. For instance, with the help of CBD, it will create sufficient endocannabinoids to restore balance to that particular reported area of inflammation or pain.
The use of CBD oil for pain and a variety of physical and neurological conditions has escalated astronomically. This is in part, due to it being non-psychoactive, so it will never cause you to be 'high' or lead to addiction. Of course, you are always advised to consult with your doctor or a registered Homeopathic Health Practitioner before adding CBD oil or any natural health supplements to your prescribed medication.
A 2020 study into the use of CBD for Pain Management reached an interesting conclusion – that CBD in the absence of THC has not been proven to effectively alleviate chronic pain – We will discuss the Entourage Effect in a later section. The full report that was published in the "Current Pain and Headache Reports" can be read in the link below:
"The Role of Cannabidiol (CBD) in Chronic Pain Management: An Assessment of Current Evidence",
Other Health Benefits of CBD Oil
While people predominantly bought CBD oil for pain and anxiety, they were surprised to find that it did much more than only help with chronic pain. There are numerous testimonies in the media from consumers who claim that underlying symptoms were simultaneously alleviated or healed.
A market research firm, The Brightfield Group, conducted a survey involving five thousand people to find the main reason for them taking CBD. It turns out that more than 60% of the group used CBD oil for anxiety, with chronic pain, insomnia, and depression following closely behind.
Yasmin Hurd, the director of the Addiction Institute of Mount Sinai, New York, led a double-blind study of forty-two recovering heroin addicts. The studies revealed that CBD oil caused a reduction in drug cravings and cue-based anxiety (conditioned responses). "It has potential medicinal value," said Yasmin after the study. Besides, CBD has been found to neutralize the effect of THC addiction and cravings. (THC is the compound found in high amounts in cannabis).
More studies have been conducted to evaluate the role of CBD in alleviating symptoms related to various chronic health conditions which include heart disease, anxiety, and depression. Much more research is needed in more complex diseases such as cancer but CBD oil may prove to be a natural alternative to prescription drugs for pain and nausea.
The most popular health conditions that CBD oil has been used for include the following :
Seizure Disorders and Epilepsy (Epidiolex containing pure CBD has been approved by the FDA for a unique epileptic condition in small children)Anxiety and Depression
Chronic Pain conditions
Digestive Issues
Joint Pain
Arthritis and associated pain
Inflammatory conditions
Neurodegenerative disorders
Addiction and Withdrawal symptoms
Nausea and vomiting
Skin Allergies
Recovery and Repair
Anti-aging
Currently, there are many studies in the process of being conducted into CBD's efficacy for a range of health conditions. Among these is a clinical trial led by John, M.D., Associate Professor of Mississippi Medical Centre, into the efficacy of CBD oil for children and teenagers with drug-resistant epilepsy.
Best CBD Oils for Pain Relief
The Cbd oils that actually works against pain must be pure and full of active cannabinoids. We found the following oils to be full of vital cannabinoids and found to be extremely effective against various chronic pains in our body.
FAB CBD
Fab CBD, though a young CBD oil -producing company, has proven to be a world-class brand in a highly competitive industry. Their mission is to pioneer a preventative healthcare lifestyle in the CBD industry. This top brand is known for producing top-quality CBD oil, and superior-quality CBD products at the best prices in the industry.
FAB CBD follows the following CBD oil production processes:
The company sources their hemp from regulated hemp farms in Colorado. The finest hemp is Non-GMO, organically cultivated in nutrient-rich soil, free from pesticides, herbicides, and heavy metals. The extraction method used is the expensive supercritical CO2 process which yields the highest and purest concentration of CBD oil.
This brand's commitment to quality is evidenced in having all their products tested by an independent, ISO-certified laboratory for integrity and potency. The Certificate of Analysis (COA) for individual products are uploaded on their impressive website for transparency.
FAB CBD oil for Pain
The brand produces full-spectrum CBD oil with a THC level of 0.022%, well below the regulated industry standard and its product range consists of CBD oil, chews, topicals, and dog treats.
Their CBD oil is blended with MCT (pure fractionated coconut oil) and is available in five (5) flavors to suit every taste:  mint, berry, vanilla, citrus, and, natural.
The CBD oil comes in four strengths:  300 mg; 600 mg; 1200 mg, 2400mg, packaged in 30 ml bottles with a dropper for convenience, and accurate dosing. The 300mg and 600mg strengths are reported to work well for anxiety and stress-related health conditions while the 1200 mg strength is regarded as the best CBD oil for pain.
Shipping is free throughout the US for orders of $89 or more and the company offers the standard 30-day 100% satisfaction guarantee.

Pros
Products are pure, GMO-free, and vegan-friendly
All products 3rdparty laboratory-tested
Certificate of Analysis transparently displayed on the website
International shipping
Excellent customer service and support
Cons
Smallish product selection in an increasingly competitive industry
Orders below $89 incur extra shipping costs
CBDistillery
Established in 2016 by a group of entrepreneurs committed to producing top-quality, pure CBD oil products, CBDistillery has adhered to its mission of adding value to an as yet, unregulated market. This top-ranked brand understands best farming practices and sources their high-quality hemp from industry-regulated farms in Colorado where Non-GMO hemp is grown in strain-specific soil, free from any harmful, toxic contaminants.
Their hemp is extracted by the supercritical CO2 advanced process and all this brand's CBD oil products are sent to an ISO-certified independent laboratory for testing. As expected, the laboratory results (Certificate of Analysis) can be viewed on the company's website for total transparency.
Once again, living up to their commitment to serving the best interest of their customers, CBDistillery offers their CBD oil blended in MCT (fractionated coconut oil) in
Three extract types
CBD Type: Full-spectrum CBD Oil Tincture (containing pure CBD concentrate plus 0.03% THC and all the valuable cannabinoids, Terpenes and Flavonoids) and comes in natural flavor;
Broad-spectrum CBD Oil Tincture (contains pure CBD concentrate with all valuable cannabinoids but excludes THC) and comes in citrus flavor;
Flavor: THC-free (Isolate) CBD oil Tincture (contains 99% pure CBD with Zero THC, nor cannabinoids) and comes flavorless.
Price: The CBD Oil Tinctures come in four strengths in 30 mL bottles and at affordable price-500mg; 1000mg, 2500mg; and 5000mg. Prices start at $35 and rise per strength to $240.
With their 2500 and 5000mg strengths, the company offers among the highest potency CBD oil for pain and other chronic health conditions.
CBDistillery offers an innovative product range of CBD oils, gummies, soft-gel capsules and topicals, vapes, powders, and pet products.
The brand boasts an innovative, educational website, providing updated product information as well as relevant, well-researched general information and insights in answer to a variety of questions consumers may have.
Shipping Method: Shipping is free to all 50 states across the US for orders above $75.
The company offers a generous 60-day money-back guarantee.

Pros
The company collaborates with industrial organic farming industry authorities;
The brand has incorporated all three extract types in their CBD oil tinctures;
All their products are tested by an ISO-certified independent laboratory
Innovative and informative website
Good range of product offerings.
Cons
Link for lab reports is not found on the same page as the product.
Shipping and customer service took a blow with customer complaints (sincere apology and comprehensive explanation offered by CEO on Redditt)
NuLeaf  Naturals
NuLeaf Naturals was established in 2014, a pioneer in the CBD industry. The group of entrepreneurs wanted the healing power of plant medicine through CBD oil to reach consumers in the purest and most concentrated form.
The brand sources their hemp from Colorado Non-GMO organic farms where it is cultivated in strain-specific soil, free from pesticides, herbicides, and heavy metals. The CBD oil is extracted by the expensive supercritical CO2 method which yields the purest, most potent CBD concentrate.
As can be expected from a top company, all their CBD products are tested by an ISO-certified laboratory to ensure the integrity and potency of their CBD oil products. The Certificate of Analysis can be requested from the customer support line.
NuLeaf Naturals set about to produce high-potency full-spectrum CBD oil in a rich golden color evident of its purity. The brand offers the following concentrations, only in a natural flavor, though they all come in similar potencies, 50mg.mL and 2.4mg in one drop of CBD oil:
240mg bottle – 100 drops @ $38.50
725mg bottle – 300 drops @ $99.00
1450mg bottle – 600 drops @ $179
2425mg bottle – 1000 drops @ $239
4850mg bottle – 2000 drops @ $439
The 4850mg bottle has been reported as a potent and effective CBD oil for pain, ranging from mild to chronic pain, sleep apnea, anxiety, and seizures.
Shipping is free throughout the USA and includes 40 international countries with a 30-day 100% satisfaction guarantee. A generous range of assistance programs makes the brand's CBD oil products accessible to everyone.

Pros
USDA-certified organic hemp oil
Purchases can be made online or from a local retail store
Shipping is efficient and includes the US and 40 countries worldwide
High potency pure quality CBD oil
A generous range of assistance programs forms part of the brand's community outreach.
Cons
The CBD Oils are priced at the top end of the market
No choice of CBD product range
Laboratory reports are not readily available on the brand's website
Green Roads
Green Roads founded in 2013 by two friends, is an award-winning pioneering company in the CBD industry. Laura Fuentes, a licensed pharmacist, wanted to help her friend Arby Barosso who suffered from serious health problems. Arby's CBD treatment was formulated in Laura's kitchen. Once they witnessed the amazing health-building properties of CBD oil, the dream of Green Roads CBD was set in motion.
The company's mission is "to help every person find the healthiest version of themselves through plants". The company sources Non-GMO cultivated hemp from farms that adopt the best farming practices in the US. The brand makes use of the advanced CO2 method of extraction to ensure the purest and highest concentration of CBD oil.
In promoting independent laboratory testing, Green Roads claims to be among the first companies to have had their CBD oil undergo 3rd party laboratory-testing. The QR code of each tested batch is listed on the packaging for easy cross-checking the Laboratory report.
Range of CBD oil extracts and products
Green Roads intelligently uses full-spectrum, broad-spectrum and CBD isolate in their extensive range of products. The CBD oil is blended with pure MCT oil, organic hemp seed oil, and other natural ingredients to enhance the health-building qualities of their vast range of CBD oil products.
The full and broad-spectrum CBD oil and tinctures come in a broad range of concentrations from 100mg to 3500mg of CBD per bottle. These higher concentrations are further enriched with lecithin, valuable cannabinoids, and terpenes. The higher strengths are generally regarded as an excellent source of CBD oil for pain and other chronic health conditions.
Flavor: The broad-spectrum CBD oil range comes in 3 flavors:  natural, apple kiwi bliss, and mint Breeze:
Strength: The lower strengths (100mg – 550mg) are THC-free and enriched with hemp seed oil and kosher- grade vegetable glycerin.
Price: Prices range from $44 to $150 per bottle which could be regarded as competitive due to the extensive research to produce superior quality CBD oil product range.
Shipping Method: Green Roads ships to all 50 states across the US and internationally. Orders above $50 are free of charge. The company offers the standard 30-day 100% satisfaction guarantee.

Pros
Collaboration with Best practices organic farming industry experts
CO2 extraction method and 3 CBD extraction options
Large CBD product range to suit everyone's needs
Purchases can be made online or at any of more than 8,000 retail stores
A community-oriented company, involved with various charity programs
Cons
The vegetable glycerine contained in CBD isolate may not suit every taste-bud
CBD Gummies contain some non-organic ingredients.
Social CBD
Select CBD (now also known as Social CBD) is owned by Curaleaf Holdings since May 2019. Cura Partners Inc., the owning company at the time sold Select CBD, 'lock, stock and barrel' including the brand name and intellectual property.
Select CBD is based in Portland, Oregon, and their hemp is sourced from Non-GMO organic hemp farms in Oregon. The hemp is cultivated in nutrient-rich organically prepared soil adhering to best practices standards of the Oregon Department of Agriculture. The brand uses the supercritical CO2 extraction method to ensure its CBD oil attains the purest and highest concentration.
This top brand's CBD oil products are tested by accredited independent laboratories in Oregon. Products go through a range of stringent testing procedures to guarantee the total integrity and safety of their CBD oil products. To access the laboratory test results, you simply enter your batch number online right here and voila!
Select CBD offers an excellent variety of CBD oil products formulated with broad-spectrum hemp extract and CBD isolate (both THC-free). The brand's product range includes the following:
Broad-Spectrum CBD oil Drops,
Social Drops, Soft-gel Capsules,
Topicals, Patches, Vape Pens,
Broad-spectrum CBD oil drops for Pets.
CBD Isolate Drops by Social CBD
The CBD Isolate drops are blended with MCT (fractionated coconut oil) and enriched with organic, natural herbal ingredients. The CBD oil drops come in four flavors:
Lavender – enriched chamomile, and passionflower essential oils – to alleviate stress.
Lemon-Ginger – a blend of organic lemon, ginger, and anti-inflammatory turmeric essential oils – a formula to revitalize the mind and body.
Peppermint blended with organic, highly refined peppermint, ashwagandha, and Rhodiola essential oils – a holistic uplifting and calming formulation for the whole person.
Natural – only blended with MCT and absorbed sublingually
Strengths and Potency: The CBD isolate drops come in strengths of 250 -2000mg and delivers between 8.3mg/mL to 66.6mg/mL CBD per serving. Prices range from $19.99 – $199.99
Broad-Spectrum CBD oil Drops by Social CBD
Broad-Spectrum CBD oil drops are vegan-friendly, soy, and sugar-free.
Flavors: Pomegranate Tea; Cinnamon Leaf and Vanilla Mint.
Strengths and Potency: 375mg (12.5mg/mL), 750mg (25mg/mL), and 1500mg (50mg/mL). Prices range from $39.99 – $124.99
Customer-feedback recommends the higher- strength broad-spectrum CBD oil for pain. Select CBD ships to all 50 states in the US and orders over $49 are free. The company offers the standard 30-day 100% satisfaction guarantee.

Pros
Hemp is sourced from organic farms adhering to the standards of the Oregon Agriculture Department
The company uses the supercritical CO2 extraction process
All products are rigorously tested by independent laboratories for purity and safety
Certificates of Analysis are easily accessible on the company's website
A vast array of CBD products.
Cons
No full-spectrum CBD oil (with 0.03% THC ) providing the 'entourage effect'
Only one topical product
Things to Consider When You Buy CBD Oil
Because the CBD industry is still in its infant stages and to a great extent unregulated, in that the Food and Drug Administration hasn't approved CBD oil and products as a non-prescription drug. It is therefore important that you as a consumer educate yourself as much as possible so that you can make the right choice in purchasing CBD oil for a specific health condition.
Be prepared to ask questions, as a mistake can become very costly in many ways.
CBD vs. THC (Hemp vs Marijuana)
You want to buy CBD or Cannabidiol extracted from Hemp which contains less than 0.03% THC and is not psychoactive in any way.
THC (Tetrahydrochloquinine) extracted from cannabis (Marijuana), is psychoactive and present in much higher concentrations than in hemp plants. As you know, this is the mind-altering, psychoactive cannabinoid in cannabis that gives you a 'high'. so it is very important to learn the difference between CBD and hemp oil extract.
The extraction compound
Is the CBD oil full-spectrum, broad-spectrum or is it CBD Isolate?
Full-spectrum CBD Oil Tincture (containing pure CBD concentrate plus 0.03% THC and all the valuable cannabinoids, Terpenes and Flavonoids)
Broad-spectrum CBD Oil Tincture (contains pure CBD concentrate with all valuable cannabinoids but excludes THC)
THC-free (Isolate) CBD oil Tincture (contains 99% pure CBD with Zero THC, nor cannabinoids). This is important because you may wish to avoid THC if you have a known sensitivity to it.
(learn more about Full spectrum and Isolate here)
The entourage effects
However, according to scientists the full-spectrum CBD oil containing all the phytonutrients (cannabinoids), plus the minuscule amount of THC (0.03%) has greater therapeutic and health benefits together.
The reason for this is that CBD, THC, and all the other cannabinoids are naturally present in the hemp plant. When used together, they form what scientists call the 'entourage effect'

. This means that CBD, 0.03% THC, and all the other cannabinoids work synergistically (

like a well-oiled machine

). Together, they stimulate the body's endocannabinoid system into restoring the delicate balance in the body's systems
Was the hemp organically grown?
Hemp will absorb everything that is in the soil where it is cultivated. That is the reason why organically grown hemp is emphasized repeatedly. Fortunately, hemp farming in the US is industry-regulated and farms need to be registered with the US Dept. of Agriculture.
How was the CBD extracted from the hemp plants?
There are a few methods that the CBD can be extracted. However, with the CBD industry becoming increasingly competitive and the stakes higher, companies have to conform to the highest standards to remain relevant. The more expensive supercritical CO2 method is the safest, as it yields the highest concentration of pure CBD oil, with no residue left behind.
Process: The ground hemp is placed into an extraction vessel.  Carbon Dioxide (CO2 ) gas is placed under extremely high pressure in a controlled cold temperature. It then forces supercritical CO2 into the extraction vessel where the plant material gets dissolved by a chemical process, producing 'liquid' supercritical CBD oil. Solvent extraction includes the use of ethanol, propane, butane, isopropyl, or alcohol. Besides leaving residue behind, some people may be sensitive to these solvents.
Olive Oil extraction is probably the oldest method of extraction but it will also leave residue behind and possibly affect the potency of the CBD.
Has the CBD been 3rd party tested?
This is the crux of the label-reading process. It makes all the difference in the CBD quality and purity when you buy CBD oil for pain or any other health condition. You need to be sure that it contains no toxic contaminants that will affect the CBD oil and worsen your condition. Most often these critical processes will be indicated by an icon or in ticked blocks.
Which Carrier Oil and Other Ingredients Were Added to the CBD?
CBD oil is always blended with a carrier-oil (else it is simply sticky goo!).
MCT Oil (fractionated coconut oil) is the most common and beneficial carrier-oil. Unrefined and pure, it allows for fast absorption especially if you're using CBD oil for pain. However, if you are allergic to nuts you should avoid this carrier-oil.
Hemp Seed Oil is an all-time favorite because of its amazing therapeutic properties, rich in essential fatty acids and beneficial, healthy fats. It is also a rich source of protein, vitamins, and minerals.
Sunflower Oil contains extremely high amounts (80%) of monounsaturated fats, excellent for heart health. However, the seeds may produce an allergic reaction in some people.
Vegetable glycerine, frequently used as a carrier oil, due to its more pleasant taste. It also works well in a vaporizer.
Grapeseed Oil has been a favorite in the beauty industry. High in polyunsaturated fatty acids, it is mostly used in CBD skin-care formulations. It is an excellent carrier-oil used by massage therapists in aromatherapy.
Pomegranate seed oil, Avocado Oil, and Arnica oil are all mostly blended with CBD for use in skin-care products and topicals.
Other natural ingredients like organic herbs, flavonoids, terpenes, super-foods, and vitamins may be added to various CBD oils and products for flavoring and added therapeutic and specific health benefits.
Dosage Amount
Although CBD is not approved by the FDA as a non-prescription drug, the companies should indicate the CBD potency in milligrams (mg) per milliliter (mL) of CBD oil, i.e. ( 25mg/mL).
The oil may come in a 30ml bottle with a dropper for easy and accurate consumption. The dosage is normally per drop. The dropper may fill with 1mL or the oil may only half-fill the dropper, depending on the company and the CBD potency.
Take Away
It is always best to ask questions if you're not sure about the qualities of a CBD product or the company producing it. The company's website is an important tool and it may be good to read what other customers are saying about the products.
Factors That Help Us Select the Best CBD Oil Brands
The long-awaited passage of the 2018 US Farm Bill certainly didn't catch the manufacturers off their guard. Many companies were almost poised to start producing some of the best quality CBD oil off the bat! Some companies imported CBD concentrate from foreign countries that unfortunately did not always comply with the basic industry standards.
Within two years, some of the top names in the CBD industry have inadvertently set a benchmark for quality, efficacy, and service.  We will discuss the criteria that have become the industry standard for selecting the top CBD – producing brands.
Where and in which soil was the hemp cultivated?
Industrial hemp plants sourced in the USA are much more reliable due to the hemp farms having to adhere to the regulations set by the US Department of Agriculture (USDA). This regulatory agency oversees the ethical and safe cultivation of hemp for the rapidly-growing CBD industry.
This is the most important step as the hemp should at the outset, be GMO-free, and cultivated in nutrient-rich, organic soil that has not been contaminated with pesticides, herbicides, or heavy metals. The THC (psychotropic cannabinoid) content should not exceed 0.03% which is the legal industry limit.
What Method Was Used to Extract The CBD from the Hemp Plants?
We have discussed this extensively in the previous section. The top companies do not compromise on this process and opt for the more expensive, advanced supercritical CO2 extraction method.  This is the safest process, approved by the FDA, which yields the purest and highest concentration of CBD oil. The CO2 method also doesn't leave any residues behind.
Most of the other solvents are classed as 'residual solvents' and could cause allergic reactions and be harmful to humans.
The CBD Extract Types
There are currently three CBD extract types which we have discussed in previous sections:
Full-spectrum CBD oil with 0.03% THC and all the valuable cannabinoids. These compounds provide the 'entourage effect' by working together to interact with the body's endocannabinoid system to restore balance and build health.
Broad-spectrum CBD oil with zero THC but all the other cannabinoids working together as for full-spectrum CBD. (a good option for people who want the health benefits of terpenes and all the cannabinoids and flavonoids but do not want THC.
CBD Isolate which contains no cannabinoids and THC, only 99.9% CBD.
The variety of strengths and potencies the CBD oil is presented in
The lower strengths of CBD oil ranging from 250mg -1,000mg are generally regarded as beneficial to aid anxiety and depression. The higher strengths ranging from 1,500 -5,000mg are regarded as the best CBD oil for pain and chronic health problems.
Potency is indicated in mg, i.e. a 500mg/30mL (500mg CBD oil in a 30mL bottle), a single serving dose maybe 15mg/ml. (15 milligrams CBD in every 1 milliliter of oil), about 10 – 15 drops.
The packaging ranges from 10ml to 60mL bottles and the labeling should include dosage.
The higher the strength, the higher the potency. (some companies may have different strengths packaged in different-sized bottles but the potency remains the same throughout).
3rd Party Laboratory Testing and Results
Although independent laboratory-testing is not a regulatory requirement by the FDA, this authority does urge consumers to be cautious from whom they buy CBD products. The reasons for 3rd party laboratory-testing is to ensure that the CBD oil is pure, uncontaminated, and contains accurate levels of CBD, THC and the properties stated on the label.
Green Roads, headed up by qualified, experienced pharmacists, were among the first CBD companies to highlight the importance of 3rd party laboratory testing. They also led the way by having their CBD oil and products rigorously tested before marketing and selling to the public.
The industry standard has been set by the top brands that have proved their commitment to providing customers with safe, pure, high-quality CBD products. Communication and transparency are key factors to building customer trust and loyalty. Companies load their Certificate of Analysis for each CBD product on their website for perusal. This is the crux of building a 5-star brand reputation in an unregulated, rapidly-growing industry.
Customer Service
Excellent, quality customer service will always set a company apart from its competitors as customers will always remember and talk about their experience with a company's front-line. It is therefore imperative that customer service staff is well-informed and knowledgeable about the company's products, policies, and customer services.
Shipping, Return & Refund Policies:
This is an area that can add brownie points and increase a company's long-term survival in this competitive industry. Well-planned policies that are customer-focused while also protecting the company's interests will go a long way in building a loyal customer base. Whether a company offers a 30 or 60-day 100% satisfaction guarantee, they should have 100% confidence in their products and ensure the packaging is secure. The shipping of the products should be safe, seamless, and timeous.
Companies committed to a social or environmental cause show that they are also caring and charitable. Community engagement through Assistance programs for citizens who are most in need also shows compassion and love for humanity above profits.
The Company's Website
In a world led by computer technology and robotics, a company's website is likely a consumer's first point of contact with the company. A website needs to be innovative, providing relevant, up to date information and should be easy to navigate.
This is a platform where the complete production processes can be explained. Visitors should easily be able to access information about the brand's range of products, prices, strengths, potencies, dosages, opening hours, shipping and returns policies, among others.
Online shopping has become the norm hence a poorly designed website lacking critical information, is not conducive to building a large, growing client-base.
How Does CBD Help in Combating Different Kinds of Pain?
CBD oil for pain relief and chronic health conditions is not new. It has been used for thousands of years by people all over the world. Many swear by its efficacy and laud CBD oil for them regaining quality of life after suffering debilitating, chronic pain over extended periods.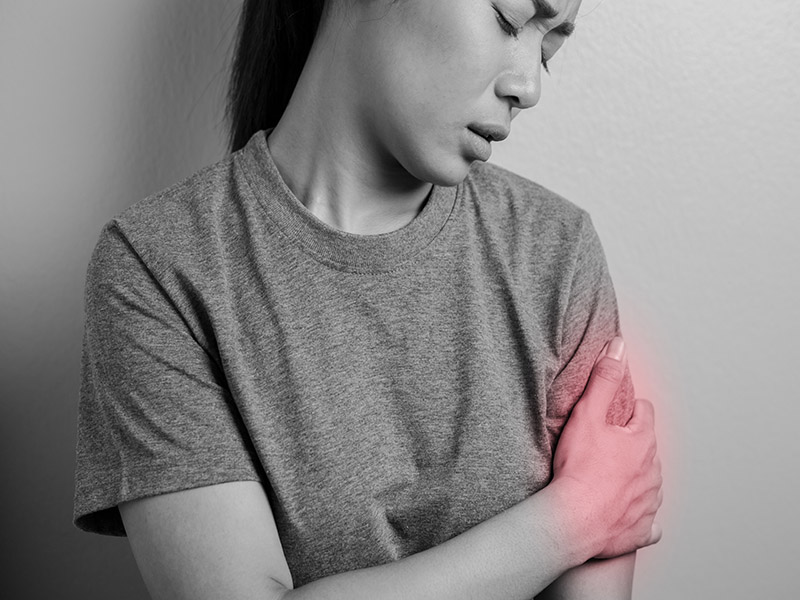 What Makes CBD Oil for Pain An Effective Alternative To Opioids?
The ground-breaking scientific breakthrough in 1940 identified the relevance and interaction of CBD with the body's naturally occurring endocannabinoid system (ECS). CBD oil for pain works effectively in alleviating pain and reducing inflammatory conditions by regulating a neuro-transmitter in the brain called Anandamide, commonly known as a "bliss molecule".
CBD and THC do not directly bind with the endocannabinoid receptors CB1 and CB2. It rather impacts signaling through these two receptors and also prevents a certain enzyme from breaking down anandamide which allows more of this 'feel-good' molecule to be available in the body.
All in all, CBD and THC work together with the endocannabinoid system to alleviate pain in the body and to control the underlying inflammatory symptoms that cause pain such as injuries and inflammation.
Research studies and Reports
A report from NASEM (National Academies of Sciences, Engineering, and Medicine) in 2017 concluded that there was sufficient evidence that cannabis (CBD) is effectual for the treatment of chronic pain, nausea, and vomiting related to chemotherapy, as well as muscle spasms and stiffness associated with multiple sclerosis.
In Several randomized controlled trials into the efficacy of CBD oil for pain, it was evident that full-spectrum CBD oil (containing 0.03% THC and other cannabinoids) offered powerful relief from back pain and a range of other painful chronic conditions, such as:
Arthritis pain, Multiple sclerosis, Neuropathic pain, Osteoarthritis, Fibromyalgia, Temporomandibular disorder (TMD), Headaches, Irritable bowel syndrome (IBS), Cancer, and Migraines. Also, it was found that CBD oil for pain and other chronic conditions can be taken safely in conjunction with prescribed medication without side effects.
(As always, we advise that you consult with a Medical Doctor or a Registered Homeopathic Health Practitioner before embarking on taking CBD oil).
CBD Dosage for Pain
Based on weight
There is no one correct or wrong answer as it is dependent on several factors, such as the specific CBD product, your body weight, tolerance level, and the level of pain and discomfort.
| | | | |
| --- | --- | --- | --- |
| Weight Group | Recommended Dosage CBD oil for Mild effects | Recommended Dosage for Moderate effects | Recommended Dosage for Strong effects |
| 130lbs  (59kg) | 11mg or less | 12mg to 14mg | 15mg to 17mg |
| 130 – 230lbs (59 – 104kg | 23mg or less | 19mg to 23mg | 24mg to 27mg |
| 230lbs (104kg) & heavier | 23mg or less | 24mg to 30mg | 31mg to 45mg |
For people with severe pain or chronic symptoms and requiring stronger dosages, it is best to increase the dosage of CBD oil by 1mg at a time until you achieve the pain-relief effect.
The Mayo Clinic's recommendations
The Mayo Clinic provides the following recommendations for chronic and debilitating health and painful conditions based on scientific research and other relevant influencing factors.
| | | |
| --- | --- | --- |
| Health Condition | Dosage | Length of  time |
| Cancer patients-for loss of appetite | 2.5mg THC (orally) with or without 1mg CBD | Six weeks |
| Chronic Pain | 2.5mg -20mg CBD full spectrum of Isolate (orally) | Daily |
| Epilepsy | 200 -300mg CBD (orally) | Daily |
| Huntington's Disease-Related movement problems | 10mg CBD per kg of body weight (orally) | Daily for 6 weeks |
| Sleep Disorders | 40mg -160mg CBD (orally) | Daily or as needed |
| Multiple Sclerosis Symptoms | 2.5 -120mg Full-spectrum CBD (spray) | Daily for 2-15 weeks (max.48 sprays in 24hr period) |
| Schizophrenia | 40 -1280mg (orally) | Daily |
| Glaucoma | 20 -40 CBD sublingually | Single dosage once off. |
People who are using CBD oil for the very first time are advised to consult with a Medical doctor or a Registered Homoeopathic Practitioner before commencing treatment.
Final Thoughts
The CBD industry is one of the fastest-growing industries in the US. As it promises of health and wellness where it is associated with. Some people erroneously think that CBD oil is a 'miracle' product that has the ability to cure absolutely every ailment. Unfortunately, there have also been some outrageous claims by CBD companies intent on making quick profits in an industry that is, for the most part, unregulated.
It is in the best interest of every consumer to acquire as much information as possible to ensure that you purchase the best and purest brand of CBD oil for pain, anxiety, and any chronic health condition. While there is a need for more research and studies with human subjects, sufficient scientific and anecdotal evidence exists to confirm the efficacy of full-spectrum CBD oil (containing THC), especially for chronic pain and diseases.
Lastly, regardless of your health condition, always start with the smallest dosage to assess how your body responds. Then, very gradually increase the dosage over the following weeks until you feel relief from pain and discomfort.